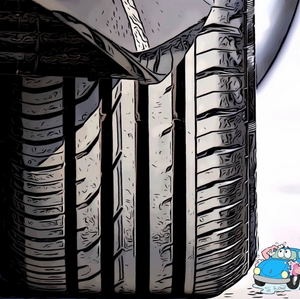 3 Quick Car Maintenance Life Hacks You Forgot All About
Too often, maintenance and the proper car care is forgotten completely or not done on a consistent basis. At Zappy's, we often hear the same questions from our customers, our team recently sat down and compiled 3 Quick Car Maintenance Life Hacks You Forgot All About.
Polish Your Headlights - With Toothpaste. 
The ingredients available in your everyday toothpaste, has the ability to reduce the griem and unwanted tint that has began to grow onto your headlights the more miles put on your car. It's often thought of as a misconception - but, toothpaste really does the trick and chances are you have some already in the house you could use to spruce up and shine your headlights to protect you and others around you. 
Elevate Your Wipers In Rain & Snowy Conditions
When it's raining or snowing like it typically does across the country in the winter, nobody ever wants to take the time to elevate their wipers during rain and snowy conditions. 
It could be a moment that could save you money and headaches later down the road. Our team can't stress how important it is to have clean wipers - especially in the winter. Nobody wants to use their windshield wipers and find out that they are frozen or have been soaking in excess rain for days, weeks, and sometimes even months at a time. 
Choose The Right Cleaning Supplies
At Zappy's we truly believe there's a new sense of relief when you get into a clean car after a long day at the office or at school. Our team at Zappy's is constantly researching and implementing new products and supplies into our mix of offering our customers the best of the best in car wash supplies. 
It's often forgotten that to get the smells and looks of a clean car you have to make sure you are using the proper cleaning supplies to ensure you aren't damaging your car's astletic. Fortunately, you're in good hands as our experts at Zappy's can recommend and provide you with the best of the best soaps, air fresheners, and protectants to ensure a safe and quality wash and clean. 
---