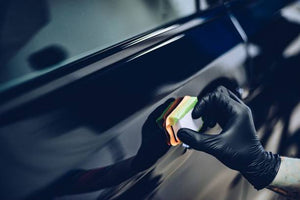 The Art and Science of Car Waxing: Insights From a Professional
Keeping your car looking fresh and shiny is more than just a matter of aesthetics. Waxing your car provides a layer of protection against scratches, dust, and dirt, while also enhancing the car's appearance. As a professional detailer with years of experience, I can assure you the importance of a proper wax job can't be overstated. Here's why.
Benefits of Waxing Your Car
Preserving your Car's Paint Job: A good layer of wax keeps your car's paint job looking fresh and new, protecting it from the harmful effects of UV rays, rain, bird droppings, and even sap.
Enhances Shine: Wax can give your car a shiny finish that looks brand new, even if the car has quite a few miles on it.
Smoothens Minor Imperfections: A quality wax can help smooth out minor imperfections and scratches, giving the car's body a smoother, more consistent look.
Professional Tips for Waxing Your Car
Choose Your Wax Wisely
There are numerous types of car waxes available in the market – from natural waxes like carnauba to synthetic ones to paint sealants. Natural waxes, while providing a great shine, don't typically last as long as synthetic ones. Based on my experience, Optimum Polymer Technologies and P21S are some of the best synthetic waxes available.
Prep Your Car
Before you begin the waxing process, wash your car thoroughly. Ensure there's no dust or grime on the surface. Any overlooked dirt can cause scratches during the waxing process.
The Right Technique
Start by applying a small amount of wax on a foam applicator or a microfiber towel. Use gentle circular motions to apply the wax evenly on your car's body. Work in one section at a time, allowing the wax to dry (haze) before removing it with a clean microfiber towel.
Regular Waxing
Regular waxing is key to maintaining your car's shine and prolonging the lifespan of its paintwork. As a rule of thumb, I recommend waxing your car once every three months. The exact frequency, however, depends on your driving conditions, car color (darker colors tend to need waxing more often), and the type of the wax used.
Conclusion
Waxing your car carries various benefits, both aesthetic and functional. As with any car care routine, the key to successful waxing lies in using quality products, maintaining regularity, and employing the correct technique.
Taking the time to wax your car is an investment in its longevity and appearance. With a little patience, the right products, and a touch of professional advice, you can keep your car looking its best, mile after mile.
---