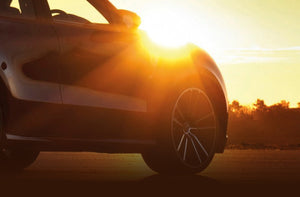 Summer Car Care: Keeping Your Car Safe & Secure During The Sweltering Summer Heat
With July in full swing and the long holiday weekend ahead, now is the perfect time to keep tabs on your car and ways you can continue to keep it safe and secure during the sweltering summer heat. If you live in an area with a warm climate year-round, or are simply in need of some summer car care tips our team at Zappy's has you covered!
Park In The Shade. 
The parking spots that are covered by shade are typically a further walk to the store or shop, but by parking in the shade you are avoiding direct sunlight and prevent your interior from cracking and crumbling. 
Pull Out The Microfiber Cleaning Cloth
Clear your dash and other hard surface areas clear of dust and dirt that will slowly buildup and create minute scratches that will begin to expand overtime. 
Wash & Dry Often 
As our cars sit outside of the workplace and our homes, the constant sun beating down on the exterior paint is simply a problem waiting to happen. Direct heat and sunlight can cause fading of paint ultimately creating cracking and an unappealing exterior look. 
Install A Windshield Protector
You may think it's old fashioned and so 2000, but pulling out and putting up a windshield sun protector is a great way to keep your car cool and to prevent damage by the sun overtime. Windshield protects come in a wide variety of shapes, sizes, and are even easy to fold and store.
---