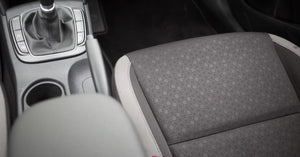 How To Shampoo Car Seats So They Look (And Smell) Like New.
If you've got kids, pets, or both, chances are your car seats could use a good cleaning. But when you think about tackling the job, it might seem like there's no way to get them looking (and smelling) like new again. Fear not: With a few tips and tricks under your belt, you can get those car seats clean—and keep them that way! Here are some tips for how to shampoo car seats so they look (and smell) like new.
First things first: You'll want to start by vacuuming the entire interior of your car. Pay special attention to any stains on the seats and carpet—this will allow you to target them more effectively with the next steps.
Next, lay down a tarp (or at least some newspapers) in the front seat area of your car so that the flooring won't get wet when you shampoo.
Now it's time to mix up your cleaning solution. Fill a bucket with warm water and make sure that it contains an enzyme-based cleaner (one option is a mixture of 50/50 water and white vinegar). The enzymes in this solution will help break down odors and stains caused by organic materials. It's that simple. If you find yourself looking for the perfect solution to partner up and make cleaning a breeze, be sure to check out the Zappy's online store. We have a solution for every car care need you can begin to link of. 
---