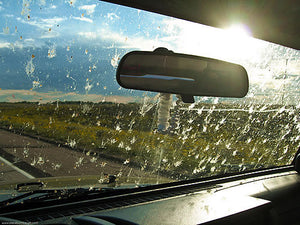 How To Remove Bug Guts Off Your Car Without Scratching It or Making A Mess.
If you've ever had to remove bug guts from your windshield, you know it's not the easiest thing in the world. Sometimes, all you need is a little extra elbow grease, but other times, it can be nearly impossible to get off without scratching or making a mess. But there are ways you can do it! We've tested them all and found a few that are guaranteed to work every time—so check them out below and see how to remove bug guts off your car without scratching it or making a mess.
First: Grab some ice cubes and put them into a plastic bag (so they don't melt). Then put those ice cubes on top of where the bug guts are stuck on your windshield. The coldness will help shrink down the size of the bug guts so they can be easily wiped off with minimal effort.
Second: Use rubbing alcohol instead of water when washing your car off later on in the day (after it's been baked in the sun all day long). The alcohol will evaporate faster than water—which means less time for bugs to dry into place on your windshield!
Third: Get some WD-40 and spray it directly onto where all those little critters left their mark on your car's surface.
It's as simple as that. Now you know how to remove bug guts off of your car without scratching it or making a mess.
---