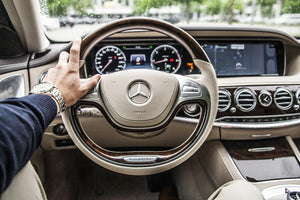 How To Keep Your Car Smelling Great
We all enjoy driving a vehicle with the new car smell.  Unfortunately, that new car smell doesn't last a very long time.  Mud, mold, cigarette smoke, old food, dirty clothes and pet scents can combine to fill your vehicle's interior with lingering odors that won't go away no matter how hard you try.
Zappy's has several solutions to ensure your car smells great each and every day. 
1. Odor Neutralizing Fogger - Deep penetrating, fast-acting deodorizer that leaves automotive interiors smelling clean and fresh by eliminating odors from urine, feces, decay, rancidity, fire, tobacco smoke, and cooking.  View all of our scents here. 
2. Chemical Guys New Car Air Freshener - New Car Smell makes any old beater smell like a brand new car just driven right off the showroom floor. With just one spray, you'll swear you bought your car yesterday! Get your own here.
3. Wonder Wafers - For use in cars, home, office, boats, RVs, or anywhere needing a fragrance boost. The patented "first of its kind" under the seat air freshener to ever be introduced.  More great Wonder Wafer scents here.
All of our air fresheners are available through our online store here or stop in at the Retail Detail Shop. The address is 8806 Mentor Ave, Mentor, OH 44060
---