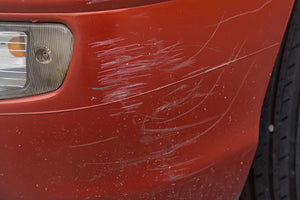 How To: Fix That Scratch On Your Car
In the car business, there's an old saying that "there's no such thing as a small scratch". That stands truer and true even in 2021. It doesn't matter if you have a tiny scratch or chip in your paint, it is always a practice to repair those scuffs as soon as possible. The longer you wait, the better chance they have to expand, corrode, and potentially create even more damage to your car and your pocketbook. Together our team at Zappy's compiled three quick tips to help you if you ever find yourself with a scratch or two on your vehicle. 
First, determine the type of damage. The scratch or blemish could nearly be anything. The first step to solving the problem is working to determine what type of damage or what caused scratch or blemish in the first place. Common types of damage are rocks, door dings, or even an unintentional fender bender. 
Prep the paint for repair. In order to get the best view of the total damage, it is smart to clean off the spot carefully. We suggest using soap and water to clean the area free of any loose and low-hanging pieces of paint. If necessary, you could also sand down the area in question if it is no longer smooth. 
Initiate the repair by using a trusted solution or partner.
If the spot is relatively small, you can begin with a paint matching pen to fill in the creases and crevices. It's a good rule of thumb to seek out a local trusted partner to help you out with the repair if the spot in question is larger than a quarter. At that point, you are dealing with a repair that you probably want a professional to tackle and ensure that it's properly repaired the first time.
---