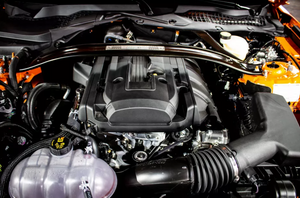 Hard Working Vehicles Need Care: A blog about cleaning your engine and how you can help extend the life of your vehicle.
It's hard to believe that we are already on the downhill side of 2021, as we officially turn the calendar to July. With that in mind, we want to remind you that all hardworking vehicles need care especially if you want them to last for many many years to come! In this week's Zappy's Blog Post, we are going to outline cleaning methods and techniques you can implement to help extend the life of your vehicle. 
First Off, What Exactly Is The Purpose Of A Car Engine? 
The purpose of a gasoline car engine is to convert gasoline into motion so that your car can move. The core of the engine is the cylinder, with the piston moving up and down inside the cylinder. Other key parts include the spark plug, valves, piston, piston rings, connecting rod, crankshaft and sump.
Why Does The Engine Need Cleaning? 
Engine bay cleaning is a must for any car. If you clean your car engine regularly, you can identify problems that can affect your vehicle's performance. Plus, you can prevent dirt, gunk, and other debris from damaging your engine's appearance.
How Often? 
Typically, if you live in a city or other urban area where there is little to no debris on the roads, you should try to clean your car engine at least twice a year. If you reside in a dry area where large amounts of dust can accumulate in your engine bay, you should clean your engine approximately every three months.
That's a wrap, folks! We really hope you enjoy these blogs and find this weekly information to be interesting and engaging. If you have any questions or comments, or a suggestion for a future blog post, drop it in the comments below and we will add it to our list and make sure we cover any and all topics that you want to hear more about!
---