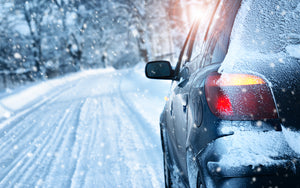 Don't Let Your Car Get Salty - Why Salt Leads To Corrosion.
We all know that the winter can be especially challenging for drivers. Whether it's snow, ice, or rain, keeping your vehicle in shape can be tricky. However, if you don't take care of it properly, it could lead to big problems even before the winter ends. Don't let your car get salty!
Salt is a common commodity that you probably use on a daily basis and it's used in a lot of things. However, the use of salt can cause some serious damage to your vehicle. The effect of salt and how it works to corrode metal is something that you should know so let's take a look at how vehicles are affected by salt and why you need to protect your car from this.
Salt creates chemical reactions that can corrode your car. This is especially true for any exposed metal. Two car parts that are especially susceptible to corrosion and rust are the brake and fuel lines. That's because they're close to the undercarriage of the car, which takes the brunt of the road salt damage.
---