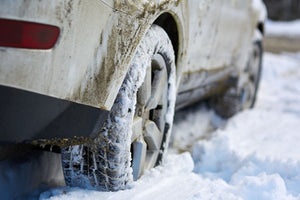 Curbing The Salt and Protecting Your Car From Detoriting This Winter.
Did you know that salt lowers the freezing-point of water and then becomes an effective way that roadcrews free the roads and side streets free of ice and slush during the winter weather season? As helpful as that may seem, that residue that remains can cause corrosion of all the important parts and pieces of your car. We can't stress how important it is to run your car through the local car wash to clean and free all those key parts and pieces of your car free of salt and any snow residue that might have been left behind.
You're in luck...Zappy's Auto Washes provides an undercarriage rinse at all of our locations. With 16 conveniently located in Northeast Ohio preventing road salt damage to your vehicle has never been easier.
---