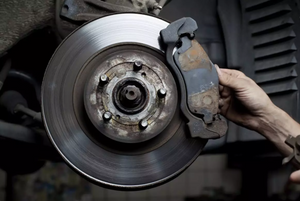 4 Signs It Is Time To Get Your Brakes Checked!
You've heard them before, the squeals of brakes that make your truck shudder as you hit the brakes yourself. It sounds like metal grinding on metal and it is downright scary the first time you hear it. Even scarier, though, is the fact that there are some drivers who rarely or never hear these noises yet they (and you) are not in danger. Here's a list of 4 signs it is time to take your car to get your brakes checked out by a professional.
Are you noticing more distance between the car in front of you and you than usual?

Do you hear an annoying grinding sound when you stop? 

Do you have to push your car a little forward, then back, then a little forward again before it stops? 

Does it feel like you are constantly pumping the brakes but somehow aren't able to come to a complete stop? If so, your brake pads may be worn out. Brake pad replacement is a regular service that many people neglect, until they are caught off guard and the vehicle is on the side of the road.
Brake repair, replacements, and even replacements of entire brake systems can get very costly. Going through this process multiple times a year can significantly shorten the life of common cars and their components. So if you notice these 4 signs that it is time to get your brakes checked, you may be saving yourself unnecessary expenses down the road!
---